In 2002 Baron François-Xavier de Sambucy de Sorgue created « Le Prix du Cercle Montherlant-Académie des beaux-arts ». Each year, the author of a book about art, written in French, receives 10 000 euros generously offered by Monsieur Jean-Pierre Grivory, chairman and managing director of « Parfums Salvador Dali ».
Works published since September 1, 2018 can compete for the year 2019, excluding works that have been translated, collective works and exhibition catalogs. Works that have received editorial input or support from a member of the Institute are also not included.
The quality of the winning work is the subject of a global assessment (editorial, illustrative, editorial). The balance between text and illustrations is, in addition, an important criterion of appreciation of the jury.
Publishers who wish to submit a book for this price must send it to press service, accompanied by presentation elements, until June 14, 2019 at the following address :
Prix du Cercle Montherlant – Académie des beaux-arts
Académie des beaux-arts
23, quai de Conti
75270 Paris cedex 06
Any participation in the Award implies that the publisher of the awarded work undertakes to include on this work a banner or sticker bearing the words « Le Prix du Cercle Montherlant-Académie des beaux-arts » and provides this one to all his distributors.

Laurent Petitgirard
Perpetual Secretary of « l'Académie des beaux-arts »
President of the jury
Hélène Carrère d'Encausse
Perpetual Secretary of « l'Académie française »
Dominique Bonna
of « l'Académie française »
Patrick de Carolis
President of « l'Académie des beaux-arts »
Director of « Musée Marmottan Monet »
Roselyne Bachelot-Narquin
Former minister
Francis Baillet
President of « Le Cercle Montherlant »
Solicitor
Olivier Dassault
Deputy of Oise and Artiste
Adrien Goetz
Member of « l'Académie des beaux-arts »
Jean-Pierre Grivory
Chief Executive Officer of the Company
« Parfums Salvador Dali »
Dina Kawar
Ambassador of the Kingdom of Jordan
at the United States
Nathalie Obadia
Gallery owner
Maryvonne Pinault
Patron and collector
François-Xavier de Sambucy de Sorgue
Co-President of the jury
Edwart Vignot
Historian of art
Delacroix : La liberté d'être soi
De Dominique de Font-Réaulx, Cohen & Cohen (2018)
Voir la musique
De Florence Gétreau, Citadelles & Mazenod (2017)
Bernard Boutet de Monvel
De Stéphane-Jacques Addade, Editions Flammarion (2016)
Bernard Boutet de Monvel
De Stéphane-Jacques Addade, Editions Flammarion (2016)
L'Imaginaire des grottes dans les jardins européens
De Monique Mosser et Hervé Brunon, Editions Hazan (2015)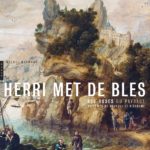 Herri Met de Bles. Les ruses du paysage au temps de Bruegel et d'Erasme
De Michel Weemans, Editions Hazan (2014)
Le Cantique des Oiseaux d''Attâr illustré par la peinture en Islam d'Orient
De Leili Anvar et Michael Barry, Editions Diane de Selliers (2013)
L'Art persan
D'Henri Stierlin, Imprimerie nationale Editions (2012)
La Sculpture romane
De Jean-René Gaborit, Editions Hazan (2011)
Jacques Androuet du Cerceau, les dessins des plus excellents bâtiments de France
De Françoise Boudon et Claude Mignot, Editions Le Passage, en coédition avec les Editions Picard et la Cité de l'architecture et du patrimoine (2010)
L'Agneau mystique, le retable des frères Van Eyck
De Fabrice Hadjadj, L'Œuvre (2009)
Portraits de société
De Gabriel Badea Päun, Citadelles et Mazenod (2008)
Marbres, de carrière en palais
De Pascal Julien, Le Bec en l'air (2007)
Le Noir
De Gérard-Georges Lemaire, Hazan (2006)